Born April 16
4k(2880×2160)
4k whole body(2160×2880)
Nurie(2880×2160)
Nurie whole body(2160×2880)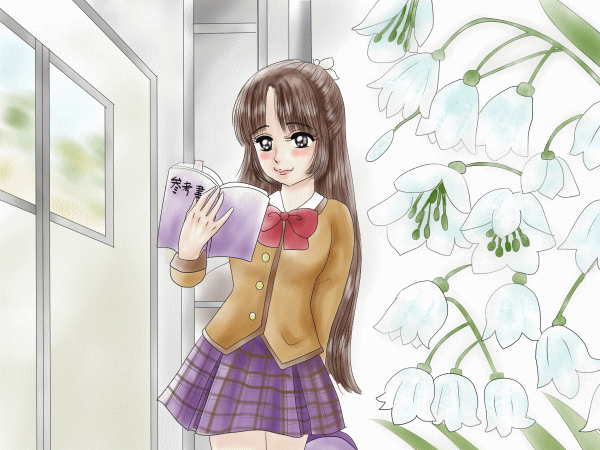 Illustration 「夢宮 愛」  

Website

 Small room of Aichin ※無断転載禁止

Japanese ←→ Japanese & English ←→ English

Translation ちいさな翻訳屋さん
・Your personality
 You are a quiet but hardworking girl who steadily makes an effort.
 With abundant imagination, you have a talent as a novelist or an inventor.
 You like new gadgets and are good at utilizing computers and smartphones.

・Predict your love life
 Although normally being quiet, once you fall for a boy, you surprisingly become agressive.
 With your inherit imagination, you will surprise him with a unique approach.
 That mostly works, however, if you go too far, he may think you are weird.

・Friends
 You may feel shy at first but can make friends with anyone right away because you have a good luck in friendship.
 Your friends get along when you are around because you always bring good energy.

・Your lucky months and dates
 April and November, also the 16th and the 25th of each month.

・Compatible boyfriend type
 You try so hard being nice to your boyfriend and may feel worn out from being in love.
 You need someone you can depend on.

・How you should approach a boy who was born on the date
 He is also full of imagination. Take a unique approach toward him rather than being straightforward.
 Adding a little twist like sending him a letter with drawings, instead of a simple love letter is the key.
 Once you start dating with him, he will ask for a serious relationship.
 His favorite type is a "Girl with a good sense of humor."

・How to gain good luck
 Your lucky color wistaria    Color sample   
 Your lucky spot Shopping districts near the train station
 Your lucky fashion style Long hair
 Your lucky number 2.29.92
 Your lucky item Mobile game
 Your lucky food Doughnut
 Your birth flower and the language of the flower snowflake Pure.  → Flower photo

・Compatible job for you
 A job where you can utilize your imagination is good.
 e.g. an Architect, an Advertisement planner, etc.

・One-point advice to make yourself more charming
 Wearing a yellow accessory will help you overcome your shyness.